1:12 Model Spray Paint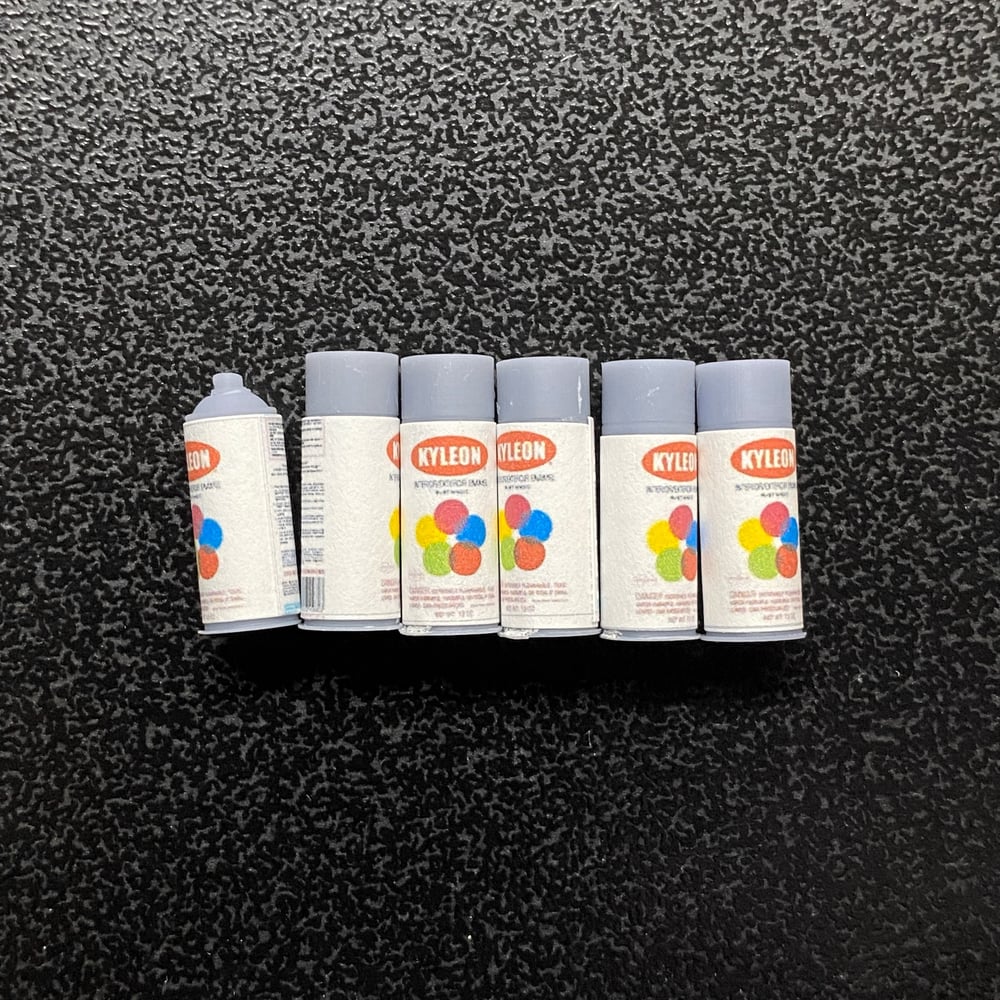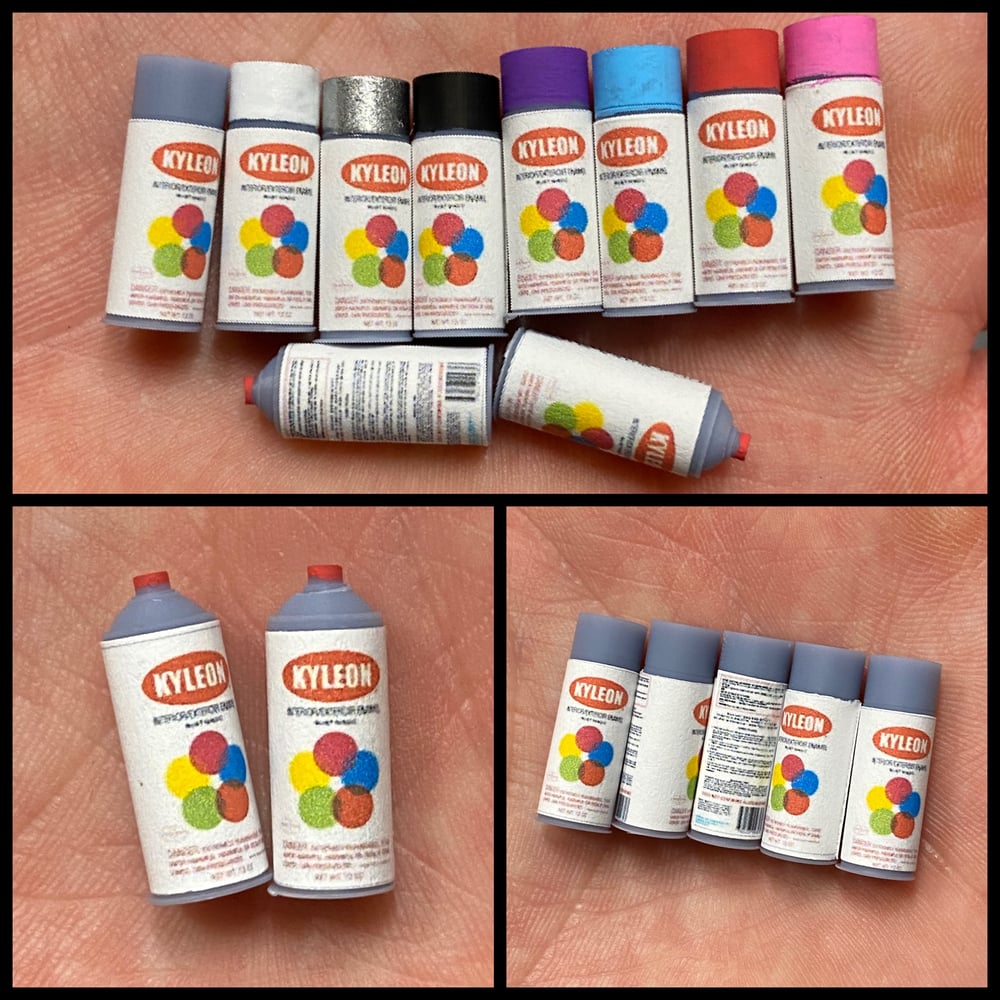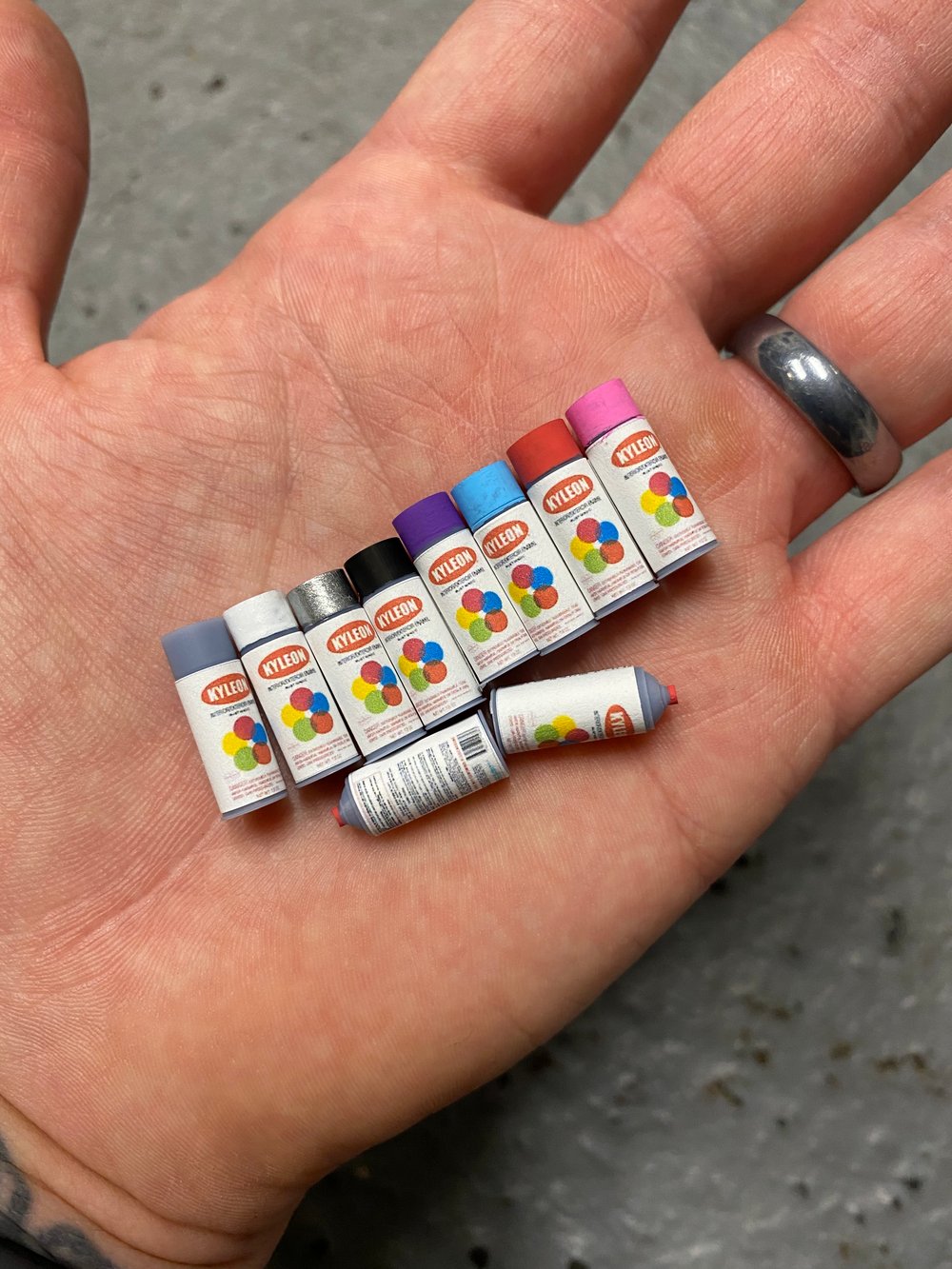 1/12 can of "KYLEON" ready for the streets. This item is in stock and ready to ship.
Option 1: "Ten can set" includes 8 colors and 2 capless cans.
Option 2: Five can "primer pack" includes 5 raw capped (grey) cans. Ready for paint to expand your color set.
Option 3: Two capless cans ready for action.
Paper labels, hand painted caps and nozzles.
Original design by Kyle Robinson